IMAGE OF THE WEEK ARCHIVE

www.ramsayflies.com | 610.858.2426 | henry@ramsayflies.com

Influences ................

February 10, 2014


The first chapter of Matching Major Eastern Hatches is titled "Modernizing Marinaro". I was influenced as a fly tyer by Vince Marinaro more than any other writer. Vince was a true student angler that didn't accept the status quo of angling traditions, and developed an interesting concept in the development of the "Thorax Dun". In my book I took Vince's thoughts a little further with materials that weren't available in his day in an attempt to modernize and improve on his work. The resulting fly is a very effective design that captures the illusion of a mayfly dun sitting low on the surface of the water quite nicely. Pictured here is my variation to imitate the Eastern Green Drake.

Fishing Hats ................

January 06, 2014


Nearly all of us wear some sort of a hat when we fish right? They satisfy a variety of purposes, mainly to protect us from the elements. From protection from the dangers of sun, rain, glare, snow, cold, bugs and on and on......... Most of us have a favorite fishing hat which often becomes part of our identity. My personal fishing hat is an orange ball cap, and most of the time that's what I'm wearing with few exceptions. One of my best fishing friends usually wears a PBR trucker hat, it's just the way he rolls. Some peoples fishing hats go to another level, often becoming an expression of their individuality and an extension of their personality. A picture here of another friends hat that is just too cool and too individual not to be preserved in picture form. By far one of the coolest fishing hats I've seen in a long time, and yes a very cool dude that wears it on the stream. Enjoy!

Clinging Nymphs ................

January 13, 2014


There was a period during my teen years where I really wanted to learn about aquatic insects and I would often capture nymphs and put them in an aquarium to watch. Mayfly nymphs fall into four distinct categories and the one that always amazed me were the clinging type; the Quill Gordons, March Browns and Cahills. These seem to be almost pressed to the stones on the stream bed and live in the strongest currents, but are very poor swimmers which seem to be almost helpless when they drift in the current. Their profiles are very flat and they keep their tails spread wide almost as a means to balance themselves in the current. The study of these nymphs led to the eventual design shown here, a very effective fly fished on the bottom, but also as a dropper suspended below a dry pattern during a hatch when the nymphs are readily available and drifting in the current as they move toward the surface to hatch. ,
The CDC Adult Caddis ................

January 20, 2014


My home stream is the Tulpehocken Creek in southeastern Pennsylvania. While the stream has a number of mayflies present, the trout focus primarily on caddis flies. The low gradient character of the stream gives fish a chance to look closely before they eat and a good fly is critical to success there. Pictured here is my "CDC Adult Caddis" which has been effective everywhere I've fished it. A simple, unique and effective fly design that gets the fly low in the film like a real caddis fly. The pattern below matches the first caddis we see each spring, the "Grannom" or "Shad Fly" of the Brachycentrus genus in both the male and female versions. Chapter 13 of "Matching Major Eastern Hatches" is devoted to this pattern; the thought process behind the design, the instruction for tying it and presenting it to the fish. A super pattern you should try this spring.

The DNA Spinner ................

January 27, 2014


One of the fly designs I talked about in my presentations at the Somerset show this past weekend was the "DNA Spinner". One of my favorite fly patterns and one that has been tremendously successful for me, especially on larger fish. The wing material used to tie this pattern is a synthetic fiber called "DNA Frosty Fish Fiber" which has a remarkable blend of qualities that make it the perfect choice for imitating mayfly spinner wings. Pictured here is my pattern to match the little Baetis Olives in a size #20.


Something New ................

February 03, 2014


A project that I worked on in 2012 is finally finished and ready to be released in March this year. I was asked to shoot new insect images for a previously published book written by Tom Rosenbauer of Orvis. The work involved shooting 42 images of insects and other organisms that trout feed on for a revised edition of Tom's book "The Orvis Streamside Guide to Trout Foods and Their Imitations". It was a true honor to get to work with Tom and Jay Cassell of Skyhorse Publishing on this type of a project, and a huge honor to have one of my images for the cover shot. Thank you Tom for reaching out and inviting me to work on this one!


Baetis Olives .......

January 16, 2017


In my new presentation "Eastern Pennsylvania Hatches & Streams" the first hatch I cover is the Baetis tricaudatus olives, which are the first mayflies we see on many of our steams. Picture here is my Baetis Olive CDC Thorax Dun which is a really effective pattern whenever these little flies are on the water. I tie these on Daiichi #1180 hooks in sizes #18 to 22 using the following materials: olive Microfibett tails, Wapsi goose biots in Blue Wing Olive, Superfine dubbing in Blue Wing Olive, TroutHunter CDC in Natural Dun and Grizzly Whiting hackle dyed Golden Olive. The thread is Uni 8/0 in Olive Dun or Sheer 14/0 in Olive. Be sure to add a few of these to your fly boxes before springtime arrives ......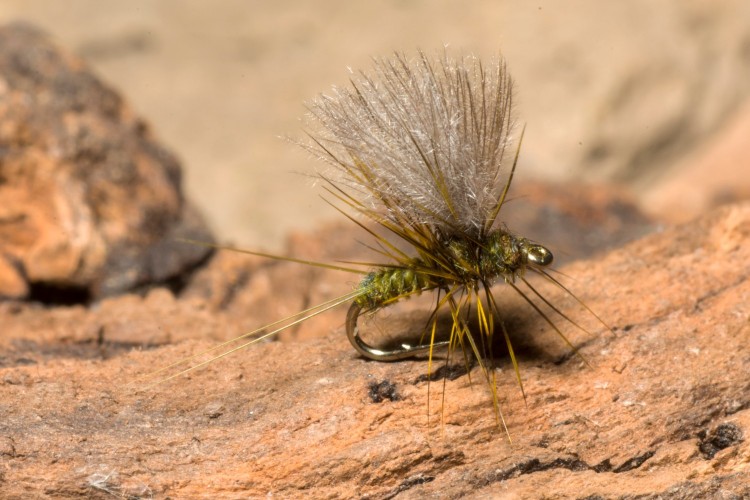 Trick of the Tail .......

January 23, 2017


Whenever I'm tying mayfly dun or spinner patterns I always use forked tails on them. Why? From an aesthetic perspective they look sexy as hell and from a functionality angle they improve floatation on a fly. By forking your tails you add surface tension at the heaviest end of the hook. I start off creating a base layer of tying thread wrapping from the front back to the point over the barb and add a small ball of dubbing. From here wrap forward 2/3 of the hook shank in close turns and tie in Microfibett fibers with the tips projecting past the dubbing ball a distance equivalent to the length of the hook shank. Wrap back to the dubbing ball in close turns while keeping the tail fibers on top of the hook shank. As you do the fibers will naturally begin to spread as you approach the dubbing ball. Spread the fibers by hand and wrap snug against the dubbing ball, keeping an equal number of fibers on each side. By keeping a smooth base layer of thread you can tie in a biot and create a nice smoothly tapered body as you wrap the biot forward. Check out "Matching Major Eastern Hatches" for more detailed info on this technique and give it a try. #regalvise #unithread #daiichihooks #naturesspirit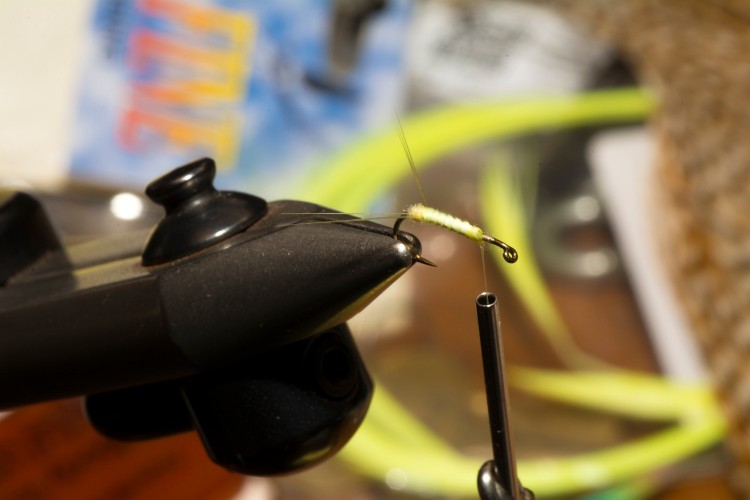 Somerset 2017 .......

January 30, 2017


The Somerset stop of the Fly Fishing Show tour was a great show and a truly great experience for a man that's still just a kid that can't stay out of the water. I had a really good time catching up with so many old friends and making a lot of new ones. A huge thank you to everyone that stopped by to say hello, picked up a copy of "Keystone Fly Fishing", attended one of my presentations or had me sign a book for them. I'm truly blessed to have been able to share my love of fly fishing with so many people, participate in a truly remarkable book project with Jay Nichols and the "Keystone Team" and be a part of shows like this one. Thank you!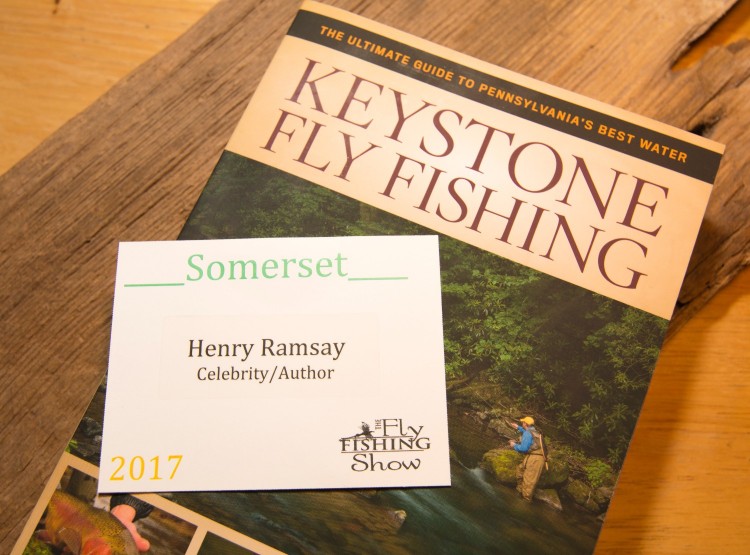 DNA Spinners.......

February 06, 2017


The next stop for me will be the Sky Blue Outfitters "Get Ready Event" in Bally, Pennsylvania on Saturday, February 11. This years event will feature a fly tying contest for all skills levels which promises to be fun to watch. I'll have copies of "Keystone Fly Fishing" available for purchase and be tying one of my "go to" patterns; the DNA Spinner throughout the day. Stop by and learn how to tie this super effective pattern for those selective spinner eaters, pick up a book or say hello. Check out www.skyblueoutfitters.com for more details! #keystoneflyfishing #unithread #daiichi #naturesspirit #ramsayflies.com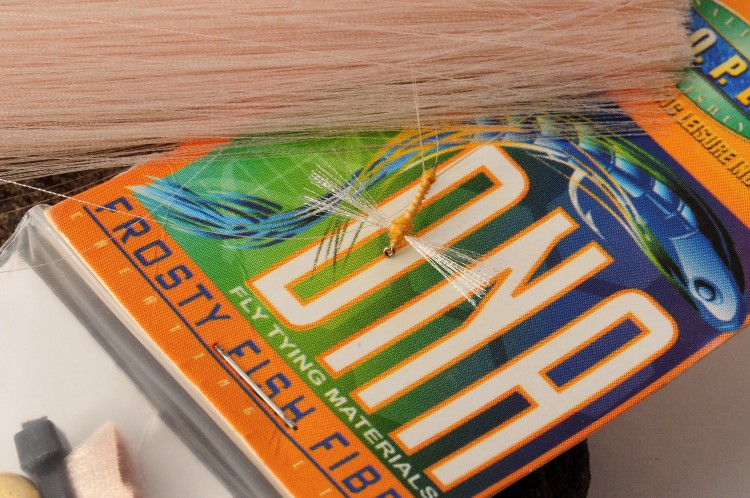 Hendricksons.......

February 20, 2017


My favorite springtime mayfly hatch is Ephemerella subvaria, more commonly known as the "Hendrickson". Pictured here is a male dun from the Manatawny creek in southeastern Pennsylvania. I'll be talking about this mayflies life cycle, the Manatawny and my favorite Hendrickson imitations as well as a number of other marquis hatches and Pennsylvania streams this Wednesday evening during my presentation at the Delaware Valley Fly Fishers in Yardley, Pennsylvania. Looking forward to speaking to this great group again! #keystoneflyfishing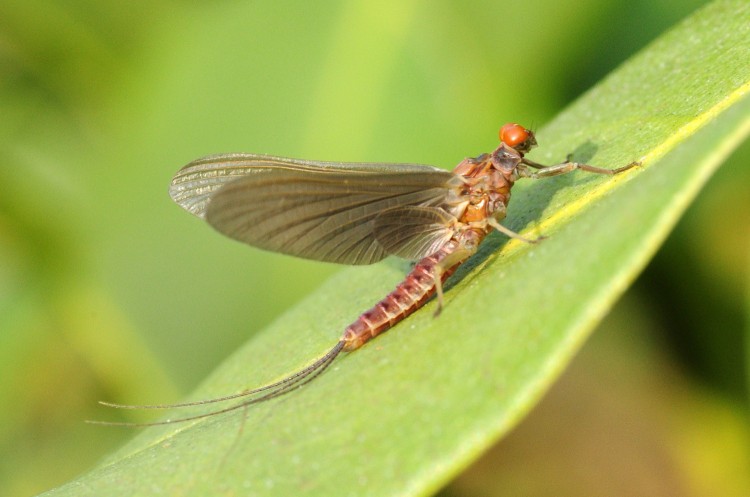 Early Blue Quills....... February 27, 2017
This coming weekend brings the Lancaster, Pennsylvania edition of The Fly Fishing Show to town. I will be giving presentations both days and signing copies of "Keystone Fly Fishing" and "Matching Major Eastern Hatches". One of the insects I will be discussing in my presentations is the Early Blue Quill or "Paraleptophlebia adoptiva", another marquis springtime hatch here in the east. This weeks image is a female Blue Quill Dun, which can provide some excellent mid-day dry fly fishing in the springtime. Each day of the show I will be presenting at 10:00 AM, Saturday in the Catch Room and Sunday in Room A. Book signings will be from 1:00 to 2:30 PM both days. I hope to see you there! #keystoneflyfishing www.ramsayflies.com www.flyfishingshow.com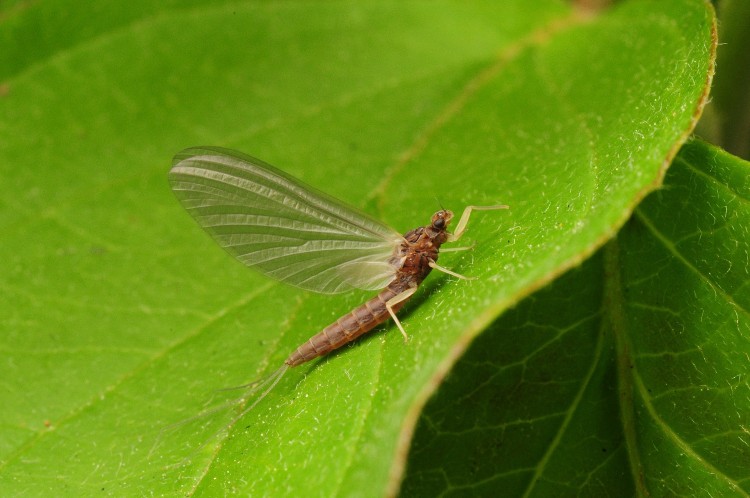 Lancaster 2017....... March 06, 2017
The Lancaster, Pennsylvania edition of the 2017 "Fly Fishing Show" tour was an incredible success this year and I am truly blessed to have been a part of it. The crowd this year was the largest I've ever seen at this show and I'm still amazed and grateful for the number of people that came to my "Eastern Pennsylvania Hatches & Streams" seminar on Saturday. It is a truly humbling experience to be able to share my love of fly fishing with people and I'm overwhelmed by the interest in the new book "Keystone Fly Fishing" and the success we have had with it. A very satisfying experience to work with such a great cast of characters, a number of who were also at the show. This coming Saturday I will be at Tight Lines Fly Fishing in Parsippany, New Jersey demonstrating how to tie some of my favorite patterns, doing a presentation and signing books throughout the day.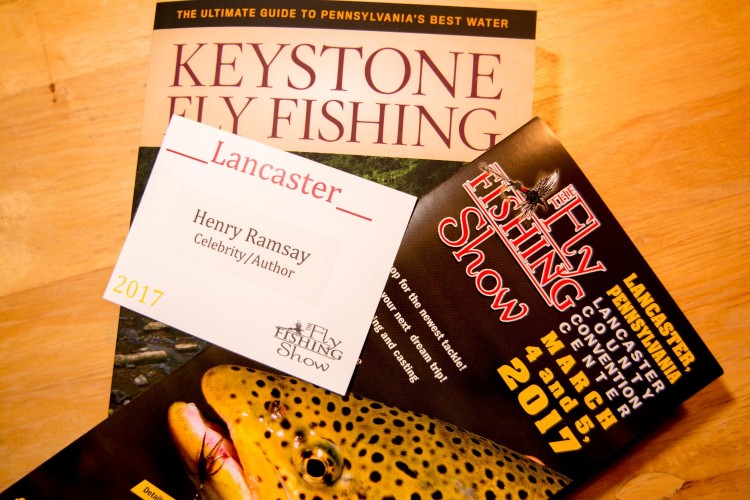 Cheesesteak Trout....... March 13, 2017
The April - May issue of Fly Fisherman magazine is out and I'm truly honored to have an article about some of the fly fishing opportunities in and around the "City of Brotherly Love"; Philadelphia, Pennsylvania in this one. I'm even more honored by the review of "Keystone Fly Fishing" written by editor Ross Purnell. A big thank you to Ross for inviting me to write for this great magazine! With a major snowstorm approaching for the east coast, you might want to pour yourself a glass of something smooth and enjoy some reading and fly tying tomorrow. This week I'll be presenting at South Jersey Fly Fishers on Wednesday, the 15th and teaching a fly tying class with members of the Anglers Club of Philadelphia on Sunday the 19th. #keystoneflyfishing www.flyfisherman.com www.ramsayflies.com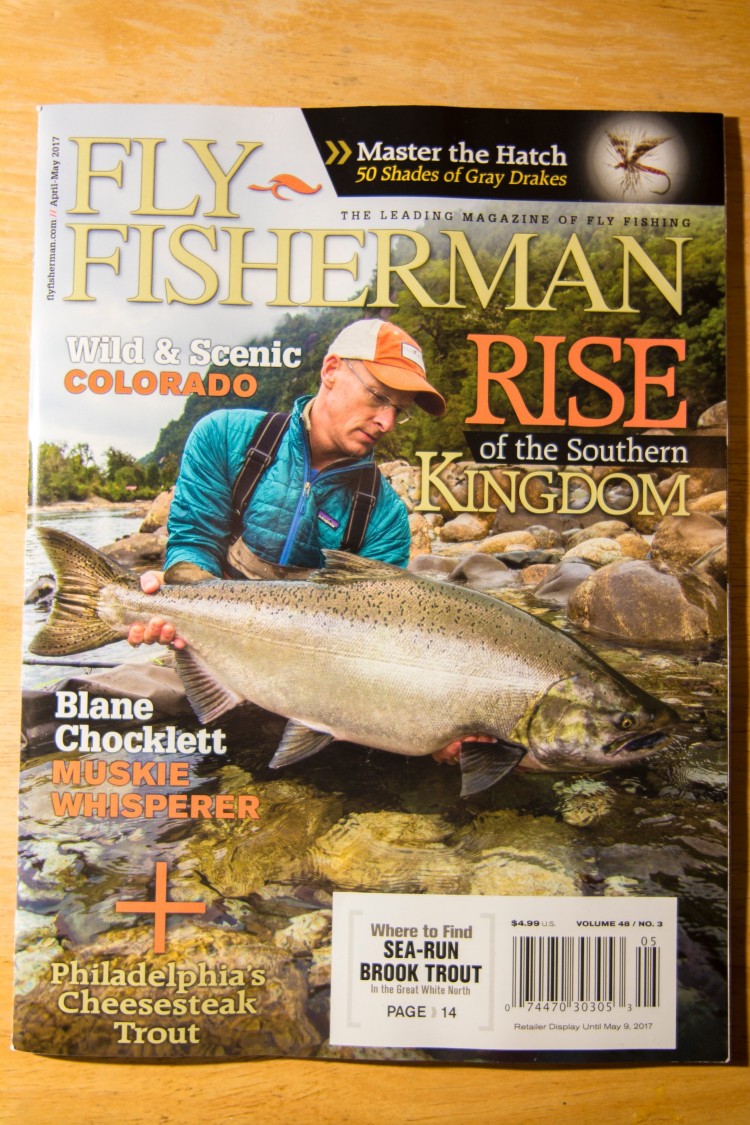 Grannom Caddis.......

March 20, 2017


One of the patterns we covered in my Anglers Club of Philadelphia fly tying class yesterday was my favorite pattern to imitate the Grannom caddis adult. This a super effective pattern that is very simple to tie and quite durable. We should be starting to see them hatching soon and they usually bring a lot of fish to the surface and provide some great early season dry fly fishing. The pattern and tying technique is presented in my first book "Matching Major Eastern Hatches". Be sure to spin a few of these and be ready to tie one on this spring. If you are looking for the best natural brown CDC on the market to tie these be sure to reach out to the folks at TroutHunter ( www.trouthunt.com) and order some. www.ramsayflies.com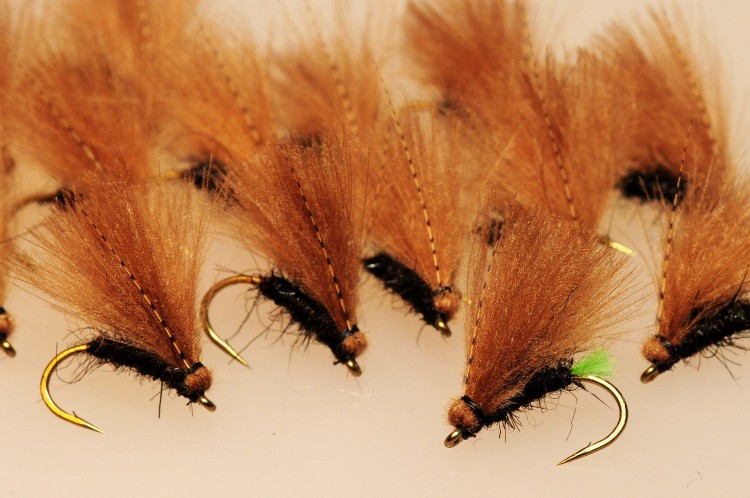 Quill Gordons.......

March 27, 2017


This coming Saturday, April 1 I will be at A&G Outfitters in Dickson City, Pennsylvania for their "Spring Kick Off" event which goes from 9:00 to 4:00. I will be doing a presentation at 10:00 and tying flies and signing books the rest of the day. Pictured this week is one of our really cool early season hatches; Epeorus pleuralis aka "Quill Gordon" which I will be talking about in my presentation among other premier hatches. The Epeorus genus has a unique emergence behavior and I'll be tying my "go to" soft hackle emerger pattern among others. Doug Bear from Orvis will be there along with Tom Januckawicz from Hemingway Products, some great promotions, raffles and food. Adam Nidoh runs a really great fly shop and Saturday looks to be a great event! #keystoneflyfishing www.ramsayflies.com www. agoutfitters.com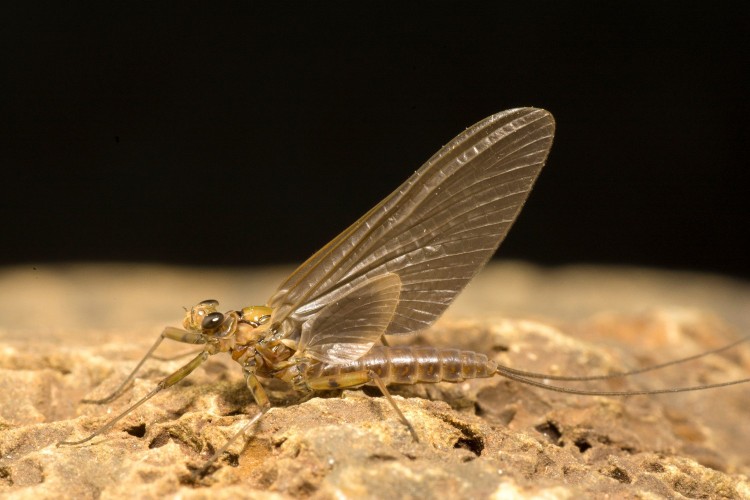 Good Bugs, Great People.......

April 03, 2017


During a hatch I usually tend to stick with my own patterns, but once in a while I mix it up and try something new. This week's pic is of a really nice brown that just didn't have any interest in what I was showing him, but took one of Eric Richards "Hat Rabbit" emergers like it was waiting for it all week. The "Hat Rabbit" is a great pattern Eric ties to imitate a March Brown hatching in the film. The fly is shown in "Keystone Fly Fishing". While the fly itself is a sweet pattern, Eric is a really great angler and an absolute blast to fish with. It's always great fun to fish with someone that has a higher level of passion and excitement and Eric quickly became one of my favorite fishing friends when we started fishing together a few years ago. Check out his website www.covetedwaters.net and book a day with him. #keystoneflyfishing www.ramsayflies.com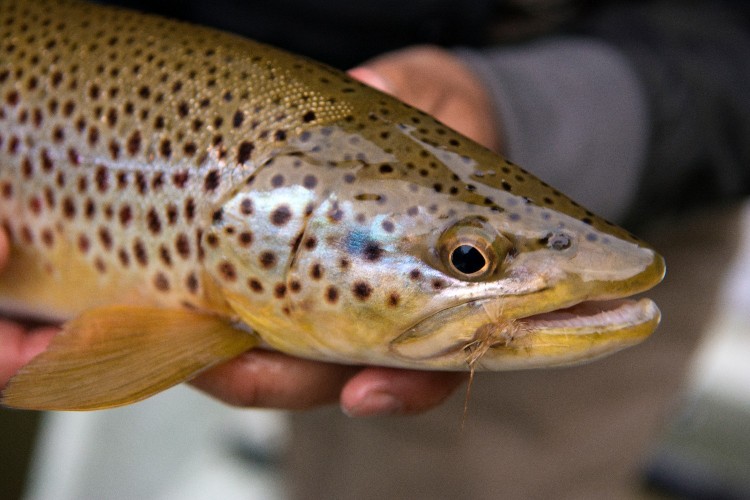 Packing Up .......

April 17, 2017


Today was best described as a frenzy, trying to tighten up some loose ends and getting packed up for a trip I started planning the beginning of the year. I'll be off of the grid for a while; heading out to Utah to fish a few rivers that are on my bucket list and hoping to have some good Baetis Olive hatches and fish that want to play while I'm out there. I'll be meeting up with a few great people; Dan Barr, Paul Barr and Adam Findlay and fishing the Green and Provo rivers. Pictured this week is a shot of a male Baetis tricaudatus dun and hopefully there will be some nice shots from my trip to post when I get back. Till then ....... www.ramsayflies.com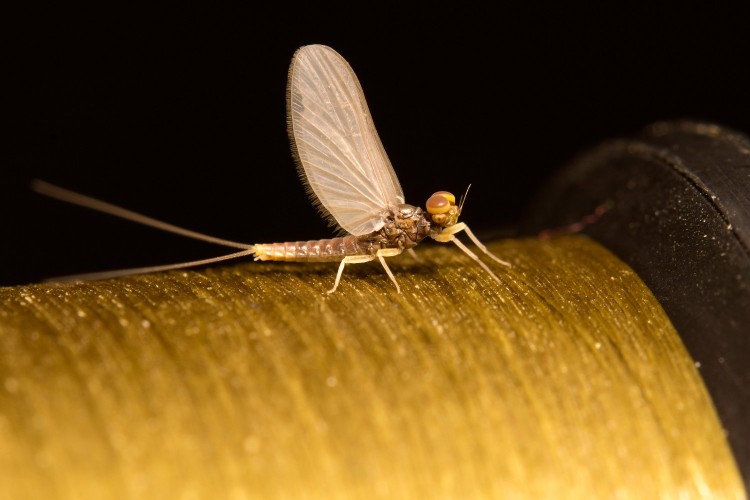 Sulphurs .......

May 03, 2017


After being off of the grid for most of the past two weeks, a fresh post finally. I just got back from a great trip to Utah's Green and Provo rivers and will post images from there next week. A very brief pause in the action before heading to Corning, New York to do a tying demo and presentation co-sponsored by the Twin Tier Five Rivers Chapter of Fly Fishers International and the Leon Chandler Chapter of Trout Unlimited. My presentation was titled "Meeting and Matching the Sulphur Hatch". A huge thank you to Kirk Klingensmith and Bob Carlson for inviting me to speak to the group and to all of the members that came out last Monday evening. Great too to see Mike Hogue of Badger Creek Fly Tying in the audience! Pictured this week is one of my "Go To" emerger patterns that I demonstrated, the Sulphur DOA Cripple Emerger. www.ramsayflies.com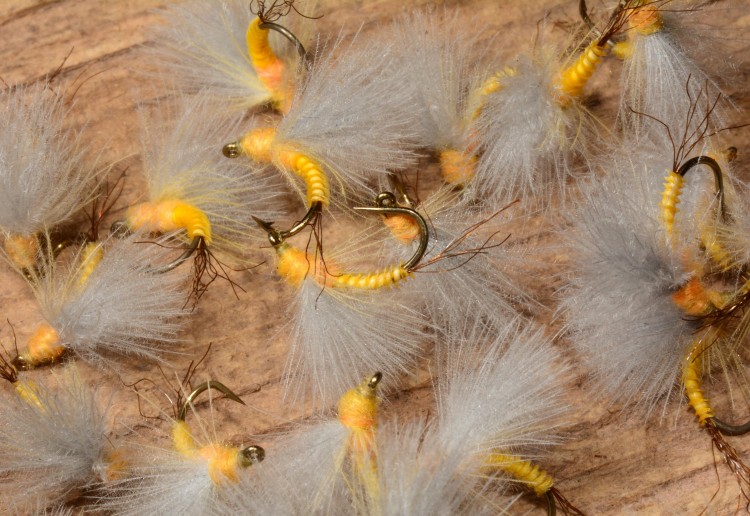 Provo River Gold .......

May 08, 2017


This week's pic is a truly beautifully colored brown from my trip to Utah a few weeks ago. This particular fish was from the Middle Provo river near Heber, Utah. Dan Barr and I enjoyed three days of fishing on the Provo, with perfect overcast days and heavy hatches of Baetis Olives. While we took fish on a number of patterns, the most effective flies were my Baetis DOA Cripple Emerger and olive Last Chance Cripples. The Provo is a beautiful place with some of the most incredibly colored fish. Stay tuned for more images from this trip in the next couple weeks. www.ramsayflies.com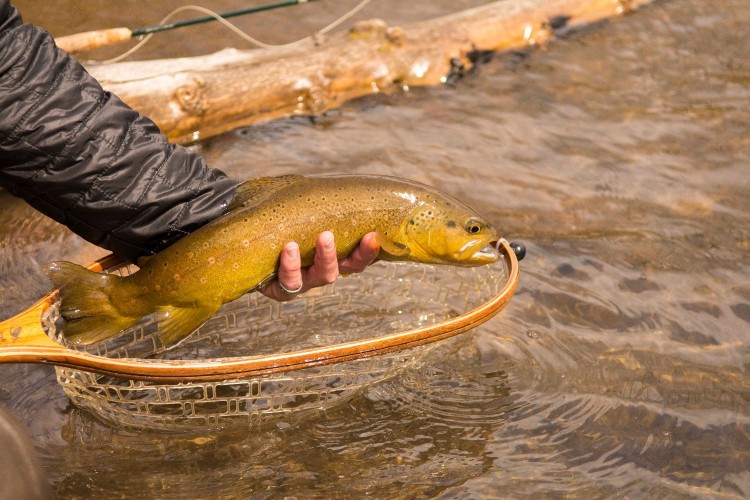 Green River, Utah .......

May 15, 2017


This week's pic is of two really great guys, and one really cool English Setter I fished with during my recent trip to Utah. Dan Barr had invited me several times to come out and fish the Green with him. His son Paul Barr drove down from Driggs, Idaho to fish with us along with his setter "Maggie" who is a bona fide "Trout Dog". The river was running at a record high flow of 8,800 CFS which made fishing very difficult and pushed the fish into the side eddies to feed on hatching Baetis. Paul did a masterful job on the oars, getting us through some pretty rough water. Pictured this week is Paul hooked up while Maggie watches intently from the bank and Dan works on a riser downstream. The Green is a truly spectacular river to see and fish and I will surely be back for more. Thank you Dan and Paul for a great trip! www.ramsayflies.com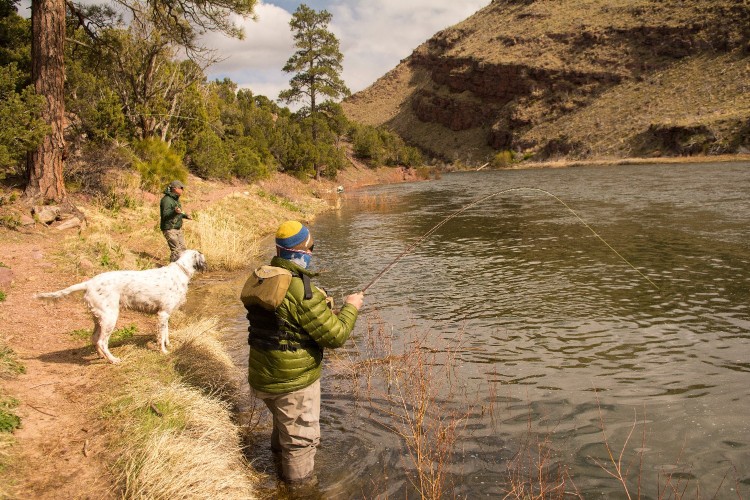 Lime Sallies .......

May 22, 2017


The past week has been rather hectic with so many things going on including a presentation at Donegal Trout Unlimited in Lancaster and a book signing at Painted Table Designs in Morgantown, Pennsylvania and the broadcast of the Keystone Fly Fishing Guide program on Pennsylvania Cable Network last night and this morning. I still managed to find some time to get a few bugs in front of the camera lens; including this bright little bug, Isoperla imbecilla which is more commonly known as the "Lime Sally" here in the east. In my experience I've found trout more fond of it's yellow cousin Isoperla bilineata, or "Yellow Sally". Either way, these are very cool little insects and I'll be posting other species soon. Till then ....... www.ramsayflies.com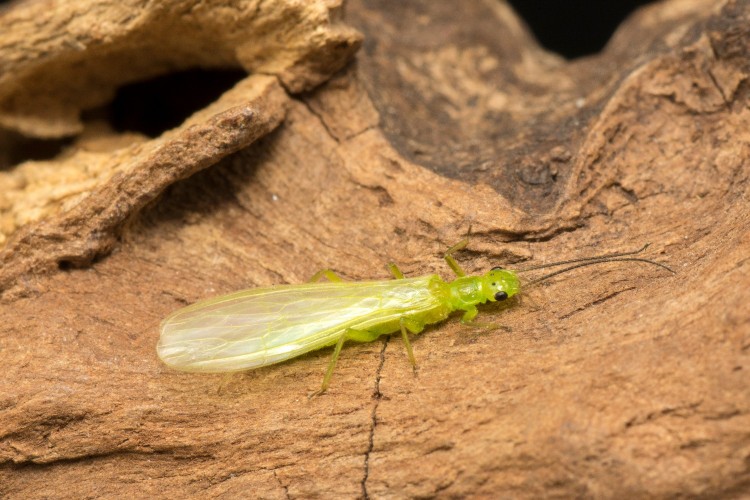 Andipose Art .......

May 30, 2017


The variety of coloration and spot patterns in brown trout always amaze me, and andipose fin markings also come in a very cool range of colors and markings. This pretty came from Pennsylvania's Pohopoco creek (say that fast three times!) which is a place I really enjoy. The Pohopoco is a small tailwater stream not far from Jim Thorpe that has a great population of wild browns and flows through some very beautiful country on it's way to the Lehigh river. The perfect place to take a box of hairwing dry flies and a short bamboo rod and get lost for a day. I'll post a gallery of images from the Po on my Face Book page. Enjoy ....... www.ramsayflies.com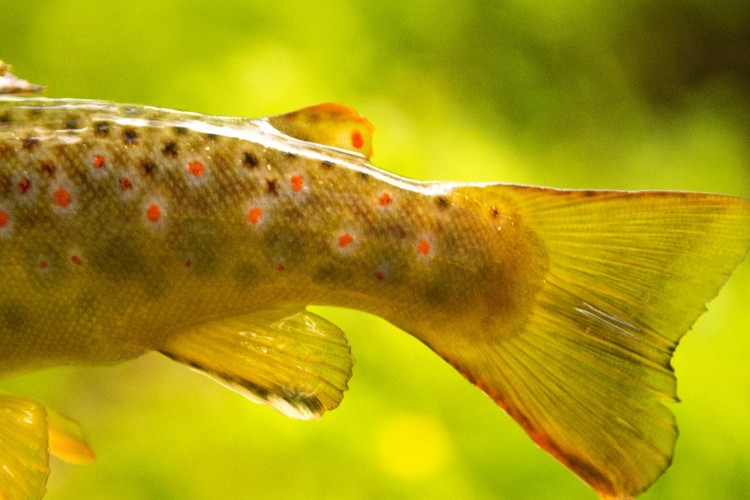 Henryville Fly Fishers .......

June 05, 2017


My favorite fly fishing writer has always been and still is Ernest Schwiebert and no one has ever done a better job of romanticizing the sport, it's rivers, it's history and the beauty of the fish better. One of the places he wrote frequently of was his beloved home water on the Henryville Fly Fishers Club in the heart of the Poconos in Pennsylvania. "Remembrances of Rivers Past", "A River for Christmas", "Nymphs" and other told stories of this remarkable place and for years I dreamed of seeing it one day. I've been fortunate to fish there a number of times in recent years, and just returned from a great trip there this past weekend with Peter Leibundgut and his son John. While the fishing during the day was slow, the evenings saw good hatches of Sulphurs, Caddis and Cornuta spinners on the water. A pic from the weekend, I'll post a gallery of images on my FB page. Enjoy ....... www.ramsayflies.com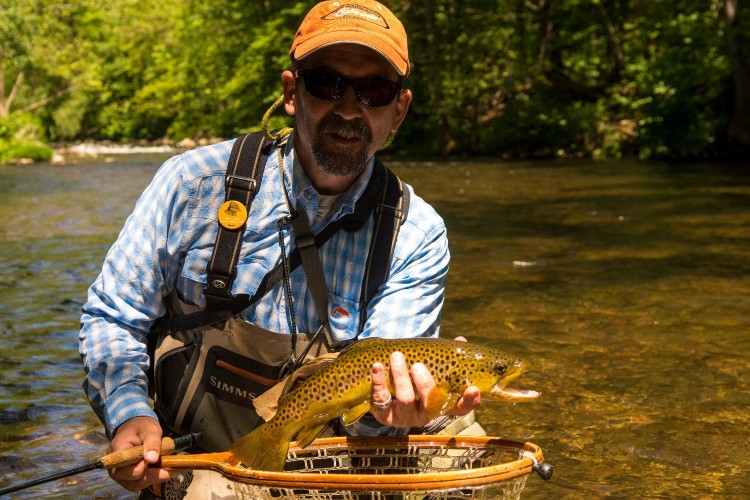 Exploring .......

June 12, 2017


My records show that I've fished well over 100 streams and rivers across Pennsylvania, but I know I've only scratched the surface. There are a number of streams in "Keystone Fly Fishing" on my bucket list and I've spent a lot of time this year getting to know more of them. Ben Turpin's write-ups of the streams in the northeastern part of the state has inspired me to explore some of those waters that I having visited in the past. This week's post is a beautiful wild brown I sight nymphed on Pocono creek recently. There's a really cool visual in watching a bigger trout working the bottom in a clear mountain stream, and hooking them based on observing their response to your fly drifting along the stream bed. Ben's write-up was spot on and it was a day well spent on a small stream off of the beaten path. I'll post other images on my FaceBook page. Enjoy ....... www.ramsayflies.com #keystoneflyfishing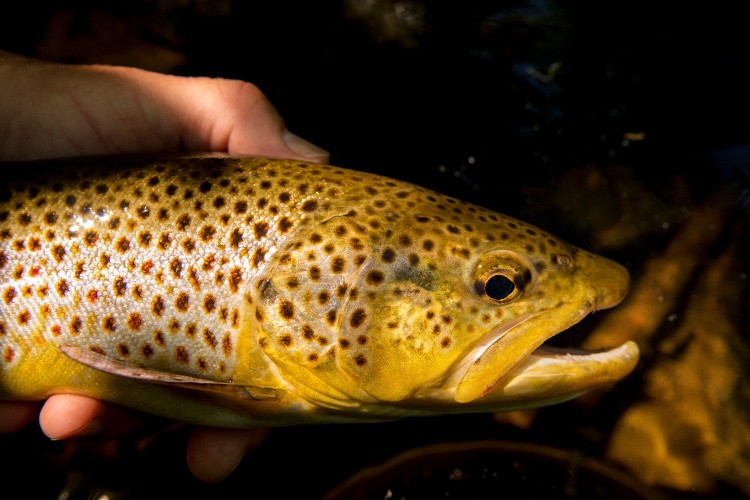 Practice .......

June 19, 2017


The other day a beginning fly tyer asked me to help him learn how to dub a fly body. He showed me a few pictures of flies that he had tied and he was clearly frustrated with his results. After spending some time showing him the way I dub we talked about what I feel is the most important thing to do, which is practice. A.K. Best said years ago that he didn't really learn how to tie a fly until he had tied it many times, which may seem odd considering his talent as a fly tyer. Most beginning tiers struggle with learning to control thread tension, managing proportions of the fly, learning how much material is required to build a fly, crowding the head and finally getting consistent results. The key is to truly practice tying flies like any skill like playing an instrument through repetition. When I sit down to tie; I tie several dozen of the same pattern at a time, and even after all of these years it helps me to improve the quality of the flies and keep them more consistent. Work with patterns you know you or your friends will use a lot of and take advantage of the chance to practice, you will be amazed how this will improve your flies...... more on this topic later. Till then .......... www.ramsayflies.com